We bring you up to date on developments in standards, certification schemes especially when they are going to impact your certificate, certification mark or inspection. But we also like to keep you informed of the expansion of our portfolio with new services, developing our accreditation, press releases and news from industry associations and foundations. Keep receiving our updates regularly for the latest news.
BLOG DISCLAIMER AND DATA PROTECTION POLICY
Would you like to keep informed of news and developments in the field of certification and TUV training via social media?
Follow us on Twitter, LinkedIn, Facebook and Google+.
We like to stay in touch with you!




MEDPRO The Innovative Audit Processing Tool
By: TÜV NORD CERT GmbH
11.18.2019
Topic: Medical
In response to the transition from MDD 93/42/EEC to MDR EU 2017/745, TÜV NORD CERT GmbH has developed the MEDPRO system. With MEDPRO, TÜV NORD Cert GmbH offers its customers and auditors worldwide an innovative, web-based audit tool for the simple and joint processing of audits - from audit planning to certificate release.
Available standards in MEDPRO
Currently, MEDPRO can be used to support audit and certification activities for ISO 9001:2015, EN ISO 13485:2016, MDSAP, MDD 93/42 EEC, and (in future) MDR EU 2017/745. Additional standards will be integrated moving forward.
MEDPRO includes a variety of features that greatly simplify the exchange of certification related information involving customers, auditors, and our project management team. An overview is provided below, showing the process steps the auditor and project manager will communicate with the customer via MEDPRO in order to jointly prepare, execute and post-process the audit activities:
Audit preparation (customer information, updates, etc.)
Company data n Processes & Products
Location data
Audit planning
Audit scheduling Audit results (audit conclusion)
Action management
Advantages, at a glance
Ability to check your basic information for accuracing, inlcuding the processes, shifts and location data
Ability to coordinate and process the audit schedule and action plans with your auditor
Storage of your data exclusively on TÜV NORD Group owned and certified data systems
Protection of your data with SSL encryption
Timeline
The MEDPRO system will be made available to all customers, working with the previously mentioned standards, starting 01.10.2019.
How it works: You need an internet connection and access details for MEDPRO. Your account will be activated by your project manager after talking to you.
Further information about MEDPRO can be found on our website
If you have any questions, please contact medical@tuev-nord.de
CPR Certification
By: Jenifer Bartoszek
5.23.2019
Topic: Community
TUV USA recently welcomed William Devereaux of Technical Medical Training located in Burlington, Massachusetts to their Salem, New Hampshire office for CPR Training. Several employees participated in the Adult, Child and Infant CPR & DFIB training and are now CPR certified.
CPR (Cardiopulmonary resuscitation) is an emergency procedure that combines chest compressions often with artificial ventilation in an effort to manually preserve intact brain function until further measures are taken to restore spontaneous blood circulation and breathing in a person who is in cardiac arrest.
According to the American Heart Association, someone in the U.S. dies every 43 seconds from heart disease, stroke or another cardiovascular disease.
Medical emergencies can happen anywhere at any time. From heart attacks to seizures, help will quickly come from employees who have had CPR training and can provide temporary relief and help prevent any fatalities.
TUV USA is committed to making our workplace safe for our employees.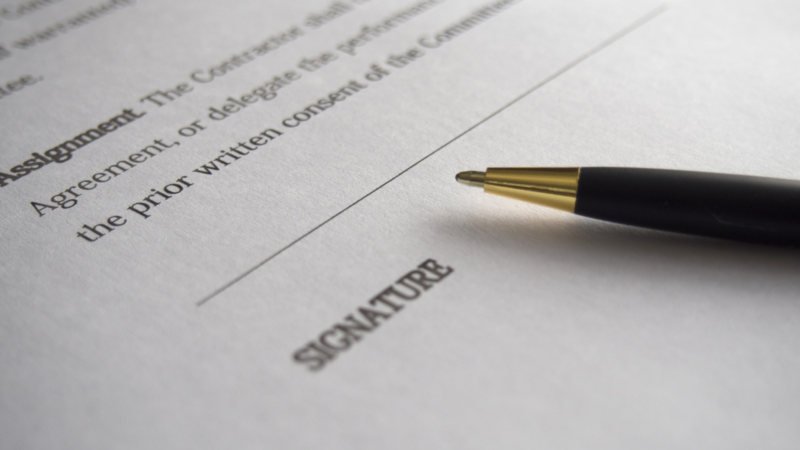 Digital Signatures: Expectation vs. Reality
By: Stephanie Stephen
2.28.2019
Topic: Quality
With the digitalization of documentation these days, it can be challenging to understand exactly what is needed when a "signature" is requested. Sometimes it is simply typing a person's name in a box, when other times it is required to provide an actual hand-written signature. Whether this is on a contract or something as simple as an attendance sheet, the purpose of a 'signature' is to provide evidence of acknowledgement for a specific document to maintain its authenticity.
In order to maintain document authenticity, there are some helpful points to consider. In cases where a wet signature (ink on paper) is necessary, like on a contract or attendance sheet, free smartphone applications like Tiny Scanner make it easy to snap a photo of the document directly into PDF. If the signature is required within a database that requires a private login and password, it is sometimes acceptable to use a typed "signatures" on non-contractual documents such as internal audit reports sent through email or uploaded to internal databases.
If one does not have access to a stylus to hand-write signatures electronically, there are also online signature services such as mylivesignature.com, which have tools and resources to help create a personalized signature. Having a unique signature can eliminate the confusion about whether or not a typed font will be acceptable and prevent the "back and forth" of getting documents signed and completed in a timely manner. With these tools, one can create a unique signature for all digital documents that can easily be inserted into word, excel, PDF and other formats.
Finally, there are times when documents are deemed incomplete due to the appropriate signature not be obtained. This means that the signature that was given may have been done electronically when in fact a handwritten signature was required. For the sake of being environmentally friendly and avoiding printing, there are options such as Adobe Acrobat's "fill and sign" option, in which case a signature can be added via photo, unique typed signature font, or stamped electronic signature requiring a pin to access for more security and protection from copying.
The topic of signatures is evolving so continuously with the rapid developments in technology and security. For this reason, we find it necessary to discuss and provide resources for safe and effective ways to get documents signed so that this one aspect does not slow business processes. Whatever the case may be, we are willing to help ensure our documents are safe and meet the requirements of each situation to provide a smooth cooperation effort.
BRC Food Version 8 Key Changes
By: Lisa Perry & Praveen Yerramsetti
1.29.2019
Topic: Food Safety
BRC announced it would be updating to version 8 in August 2018, which will then go into effect February 01, 2019. This new version encompasses changes in order to integrate the GFSI (Global Food Standard Initiative) and the FSMA (Food Safety Modernization Act) rules. With these new changes, we feel it is important for everyone to be as prepared as possible.
One major change that BRC has implemented is that there are now nine sections instead of the previous seven sections for auditing. The two new sections are 'Production Risk Zones' and 'Traded Goods'. 'Production Risk Zones' cover High Risk, High Care and Ambient High Care Requirements and 'Traded Goods' includes items that are stored at a facility but not manufactured there.
Other additions to the standard includes measuring the food safety culture of the site, incorporating Pet Food Manufacturing, more robust food defense, cyber security measures, added requirements for assessing the food safety hazards on the HACCP plans, a more comprehensive pest management requirements and adopting a whistle-blower reporting system.
The BRC standard now features additional color-coding options to help auditors and the site personnel in preparation for the audit.
In addition, the BRC has added voluntary modules such as:
1. Meat Supply Chain
2. Gluten Free
3. Global GAP
4. FSMA Preparedness
If you or someone you know is interested in BRC Certification please contact us at: request-us@tuv-nord.com or call us at PH: 844-488-8872
Unique Features of GFSI Benchmarked Standards for Food Manufacturers
2.28.2018
By: Lori Carlson & Paul Fallaw
Topic: Food Safety
Maintaining compliance with the requirements of a Global Food Safety Initiative (GFSI) benchmarked scheme is a long-term marriage between the site, its elected certification body (CB), and the scheme owner; once the commitment is made, you're in it for the long haul. Four popular schemes available to food manufacturers include the BRC Global Standard for Food Safety, Food Safety System Certification (FSSC) 22000, International Featured Standards (IFS) Food standard, and Safe Quality Foods (SQF) Food Safety Code for Manufacturing.
Each scheme is fundamentally similar as it is based on a core set of minimum standards established by the GFSI Benchmarking Requirements document (also known as the GFSI Guidance Document). This provides a framework for scheme owners (also known as certification program owners or CPOs) in establishing and maintaining certification standards and audit protocols, which result in certified food safety management systems (FSMS) of similar quality and effectiveness. At the most basic level, the benchmarking document requires scheme owners to develop standards that contain a core set of FSMS programs based on current, global regulation/ guidance and industry best practices. Notably, some of these programs include a food safety (HACCP) plan, good manufacturing practices (GMPs), food defense plan, food fraud vulnerability assessment, and supplier management program. However, each scheme offers a unique structure, set of requirements, and protocol for assessing a manufacturing site's food safety system to meet both GFSI requirements and scheme stakeholder input. continue reading...
12.21.2017
By: Lori Carlson & Paul Fallaw
Topic: Food Safety
Issue 8 of BRC's Food Safety Standard is out for public comment and TUV USA is excited about the proposed new changes! At first glance, it's hard to miss new sections 8 and 9 and about two dozen new clauses, but what results is a food safety management standard improved in the areas of efficiency, functionality, and consolidated industry best practices. Are you curious about issue 8, new requirements, and how to get involved and comment? Read on as TUV highlights some of our key takeaways from the upgraded Standard.
While two new sections may seem daunting at first glance, BRC has its stakeholders' best interests at heart with streamlined efficiency and enhanced competency in food safety management and certification. All high risk, high care, and ambient high care requirements are now centralized in section 8, which lends itself to more focused management and auditing against high risk/ high care requirements where applicable. Section 9 incorporates voluntary module, Traded Goods, which is now under the framework of an accredited standard providing increased confidence in the certificated module. While section 9 remains voluntary in issue 8, non-conformities assigned against section 9 requirements will now be included in a site's audit grade. keep reading..
11.15.2017
By: Lori Carlson & Ashley Smejkal
Topic: Food Safety
Over the past five years, the U.S. food industry—and those supplying the U.S.—have seen regulatory expansion in food production and handling systems with the advent of the Food Safety Modernization Act (FSMA). But, what impact have the mandated controls and management system requirements had on keeping contaminated food out of the marketplace. As 2018 draws near, TUV USA was curious to examine Class I recall trends of the past five years as a barometer of enhanced food safety management success.
Since 2013 (pre-FSMA implementation), the number of Class I recall events has steadily climbed, including the number of recalls for (potential) contamination from Listeria monocytogenes, which remains on the rise in 2017. read more...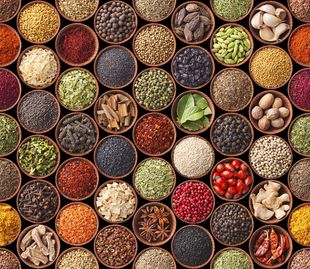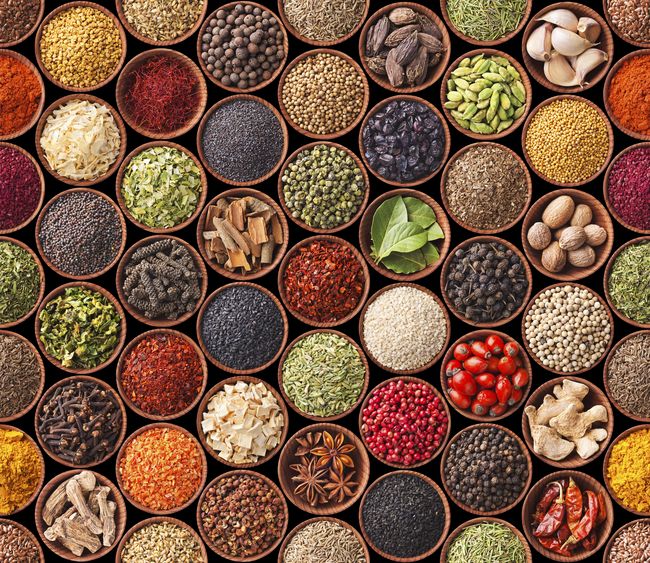 10.12.2017
By: Lori Carlson & Ashley Smejkal
Topic: Food Safety
In last month's white paper, Managing cross-contamination and cross-contact across the food supply chain, TUV USA touched on cross-contact risks and controls for identity preserved foods. In this month's newsletter, we are expanding the discussion by focusing on those elements of identity preservation (IP) systems aimed at preventing cross-contact, commingling, mislabeling, and false claims.
Generally speaking, IP systems reflect practices, which ensure the purity and integrity of a food commodity or product.* This includes organic, non-GMO and gluten-free production systems. At first glance, components of an IP system may seem adjunct to a food safety management system (FSMS) where the primary focus is the production of food, which ensures consumer safety. Rather, these systems are natural partners and should be aligned for maximum effectiveness as both build off of supply chain transparency (i.e., visibility across supply chain operations beyond tier-1 suppliers). READ MORE ⇒

10.11.17
By Katie Lehoulier
Topic: Training Academy
Companies increasingly require employees with proven knowledge specifically tailored to their functions within the organization. Investing in your employee shows how you value them as a worker and certifies a person's competence to perform certain practices. Here are 5 reasons why investing in your employees training is essential to growth and successful in your business. Read More...
Quality Topics
One of the new requirements of IATF 16949 standard is expressed on clause 4.4.1.2 about product safety. At first view, it sounds an originally new and fresh requirement which needs a lot to do in implementation. But reviewing the requirement it makes reader to -ask a principal question: "Does this new requirement about product safety mean that ISO/TS16949 was an unripe specification about product safety?"
Read more
A Quality Management System – any management system, is only as good as the sum of its parts. Lots of things go right, and we all try our best. Yet, out in the world I see the same mistakes over and over again. I want to share those things with you now. Here they are, in a particular order. 1st of 8 Mistakes: Focusing on Manufacturing
Read more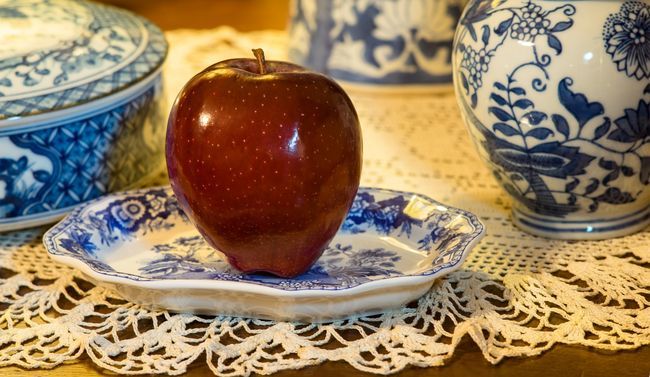 Verification of training effectiveness is required by most of the frequently used management system standards. Even companies with well-established training programs struggle with how to evaluate and moreover, how to realize value from their efforts. Naturally, I see many methods of verification of training effectiveness in my audits – sometimes inspiring, sometimes – not so much. At the very least, it all makes me think. Without giving away anyone's secrets, I thought I'd share my own thoughts.
Read more
Medical Systems Topics
What is quality, and why does it matter? Quality is defined as the "measure of excellence or a state of being free from defects, deficiencies and significant variations," (WebFinance Inc.). In today's competitive industries, manufacturers need to keep a multifaceted approach with their products to be profitable – not only do the products need to be manufactured quickly, but they need to be high quality. Especially in the medical industry, it is no longer acceptable just to produce the cheapest, fastest product possible. Manufacturers are expected to reduce costs across the board while maintaining high quality standards – consumers want it all. This can leave upper management in a difficult position where they are pressured by stakeholders to choose between these two goals. It's a delicate balance that must be maintained.
Read more
View this FDA Fact Sheet filled with the Myths and Facts of the FDA's Role in Medical Device Cyber Security
Read more
Food Safety Topics
Cross-contamination and allergen cross-contact incidents are frequently indicated as causes of food recalls. According to U.S. Food and Drug Administration (FDA) Enforcement Reports, food products recalled from January 1 through August 30, 2017 due to contamination from pathogens was approximately 40%; those from undeclared allergens also accounted for approximately 40%.(1) While the specific cause of contamination events from pathogens or the presence of allergens in non-labelled product is not always known at the time of reporting, cross-contamination and cross-contact incidents are often later identified as likely contributing factors.
Read more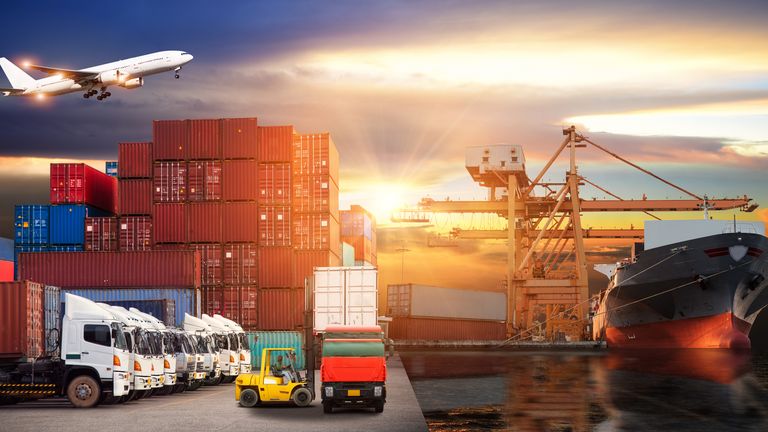 The BRC Food Safety Americas Conference welcomed Sharon Mayl, Senior Advisor for Policy of the U.S. Food and Drug Administration (FDA) who spoke on FDA's progress regarding FSMA implementation. As Mayl reviewed FDA's two-phased approach to FSMA implementation, the focus of FDA's in progress and future FSMA work quickly turned to Phase 2—developing strategies to promote and oversee industry compliance. With a large degree of phase 1 (i.e., setting standards) completed through the issue of final rule making in 2015 and 2016, as well as a fair number of guidance documents for rule interpretation published in 2016, what can we expect from FDA in 2017 and beyond?
Read more