Negative headlines draw attention to quality problems in the food industry and create an atmosphere of uncertainty amongst consumers and the public at large. Nowadays, food safety is more important than ever, and has become a top priority for food producers and suppliers - from farm to fork. Many wholesalers and retailers insist on a current food safety certificate before a producer is even accepted into the supply chain. The certificate is therefore essential for all those wishing to participate in the industry.
Why consider Food Safety Certification?
The importance of food safety certification is recognized by TUV USA. Not only will this certification increase customer's ability to gain entry into wholesale and retail markets, but it will also assure people that your product is coming from a clean, well-managed environment. The certification on top of a clear record of how your food is stored, handled, and distributed provides optimal business and service.
Since there are many certifications out there, it is important to choose one depending on your retail and supplier requirements. You will find that a lot of retailers will require full certifications that will be recognized by the GFSI (Global Food Safety Initiative).
Once you have put a food safety program in place and are ready to schedule an audit, you can consult your third-party auditor, contact your retailers and suppliers to find out about their certification options and requirements, and determine the next step you need to take for your food safety certification.
Why Choose TUV-USA?
We are the right partner when it comes to food safety, and will be happy to assist your company achieve your targets.
TUV is a recognized brand in the world for over 150 years, and stands for quality, precision and reliability.
We are a multi-national company, operating in 70 countries through our TUV NORD subsidiaries and being able to provide inspection and certification audits worldwide.
The auditors are selected after meeting stringent criteria that exceeds industry standards.
We have competent auditors for every category of BRCGS and SQF.
TUV provides a realistic, hands-on approach with a fair cost structure. There are no hidden costs or surprises involved when you get your audit through us.
Our company culture requires each employee to be customer-oriented. We care for you and your needs, and you will get a friendly staff who are available to answer you in a fast and efficient manner.
What is the Global Food Safety Initiative (GFSI)?
TUV USA is proud to partner with The Global Food Safety Initiative (GFSI). GFSI was launched in May 2000 with the purpose of establishing standards for food safety covering the whole food chain.
The GFSI's main task is to provide continuous improvement in food safety management systems to ensure confidence in the delivery of safe food to consumers worldwide.
A food safety management scheme is recognized by GFSI when it meets internationally recognized minimum food safety requirements. The list can be found at: www.mygfsi.com/schemes-certification/recognised-schemes.html
What is the Food Safety Modernization Act (FSMA)?
According to the United States Food and Drug Administration (FDA), foodborne illnesses have reached one in six Americans – 48 million people – and is the cause of approximately 3,000 deaths each year in the United States. These figures are likely to be higher as most of the cases are unreported. Because the symptoms are often flu-like, many people may not recognize that the illness is caused by pathogens in food. Those at greater risk are infants, young children, pregnant women, older adults, and people with weak immune systems.
The majority of these foodborne illnesses can be prevented. The FDA Food Safety Modernization Act (FSMA) was signed in to law on January 4, 2011 to ensure that the United States' food supply is safe by shifting the focus from responding to contamination to being proactive and preventing the contamination from occurring. FSMA includes preventative controls, regulation for inspections and compliance testing, as well as regulations regarding the importation of food. These regulations will go into full effect by the end of 2016. To learn more, please see the links below.
Besides the government, various organizations exist to help the food industry implement changes within their organizations to understand food safety, taking measures from risk-based approach (HACCP) and good manufacturing practices (GMP) to prevent occurrence of contamination within their supply chain.
Food safety is no longer considered only a legal requirement, but is now seen as an ethical issue that has direct impact on human life.
The Right Certification Partner for you
As certification is so important, it is vital to choose the right certification partner. TUV USA's parent company TÜV NORD CERT is a market leader when it comes to certification based on standards such as IFS (link) and BRC (link). Our internal quality assurance system guarantees that we hold current accreditation for all the relevant standards, and that our clients can trust our expertise and reliability at all times for risk analysis, evaluation of HACCP concepts and control of HACCP and management system implementation.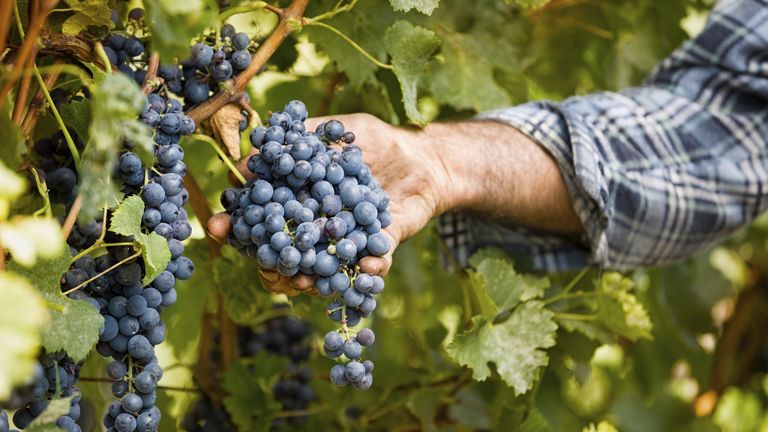 We make our world safer – for you, your clients and for end consumers. Our auditors are both knowledgeable and experienced in the areas of food safety and quality, holding degree-level qualifications in agriculture, food management and food technology. Food Safety Certifications offered are BRC, BRC Packaging and Packaging Materials, BRC Storage and Distribution, SQF, FSSC, IFS, and several others.