Non-destructive testing (NDT) Laboratory of TÜV Eesti OÜ
The NDT laboratory provides various tests of parent metal and welds of pressure equipment, boilers, pipes, cranes, building structures etc. We use different methods, such like the X-Ray test (RT), magnetic particletest (MT), penetrant test (PT), ultrasonic test (UT) and visual test (VT) in our examinations.
Our laboratory is accredited by Estonian Accreditation Centre according to EN ISO/IEC 17025 as the test laboratory in the field of the NDT.
After the test, the client will receive objective information about the quality of the tested product, the possible errors and defects, and compliance with regulatory requirements in the form of test report.
Please fill the Application formular for NDT tests.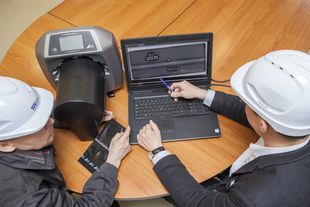 Please contact us
Aleksei Prokofjev
Head of the NDT Laboratory