Planning A Lower Carbon Future – An Urgent Call To Action
Planning A Lower Carbon Future – An Urgent Call To Action:
Global warming is a threat to both people and the natural world as it can lead to unforeseeable consequences. Climate change is considered to be the most important challenge of the 21st century because it requires a willingness to approach economic growth in new ways.
With increasing air temperatures near the surface of the earth in the past one or two centuries, it indicates that the earth's climate has changed drastically since the beginning of the industrial revolution.
This is the time when it is becoming increasingly important for us to determine our carbon emissions. The concept of enabling low carbon emissions is not just reducing the CO2 equivalent (eq.), it concerns other negative impacts of the emission on the whole ecosystem such as particle matter and other emissions (NOx, O3, and SOx) that are threatening the air quality as well. Sharing of new ideas and experiences on emission trading and other innovative market instruments to curb carbon emissions is indeed a need of the hour.
Developed as well as developing countries need to work effectively on carbon mitigation by setting up emission trading systems and focussing on energy efficiency and renewable energy.
A low-carbon future is important and consumer behaviour needs to change. Changes in consumption habits can be an effective way to decarbonise the energy system. Emission reductions can be brought by banning shopping bags, buying organic food, encouraging more fuel efficient vehicles and higher rates of renewable energy. Although important, they will never yield an impact similar to what can be brought by living in better designed, better served and healthier neighbourhoods.
People, companies, cities and nations should aim at reducing their carbon emissions to seek growth.They need to be pressurized to take voluntary measures to combat global warming. Over and above emphasize should be given on their basic legal obligations for which GHG emission calculation is important, since one can only change what one can measure.
More and more people need to be made aware of carbon emissions analysis and management. We need to promote lower carbon lifestyle choices as well as voluntary carbon offset programs.
A Corporate Carbon Footprint provides information to corporate management or to other stakeholders upon which carbon reduction initiatives and investment decisions can be based.Carbon footprint Calculators and tools should help people understand the greenhouse gas benefits of effective climate action. A good calculator should not only be comprehensive and sophisticated, but also transparent and user-friendly. The best ones calculate emissions along with helping people manage them.
As we are consuming more, we need to reduce our waste, recycle it. We also need to decrease our carbon intensity and improve our efficiency to avoid significant and irreversible damage to our planet. When we look at it this way, we get to believe that an urgent call to action is required for planning a lower carbon future.
TUV Nord is an accredited DOE and is actively involved in the validation and verification under the mechanism of CDM.The CDM allows emission-reduction projects in developing countries to earn certified emission reduction (CER) credits, each equivalent to one tonne of CO2. These CERs can be traded and sold, and used by industrialized countries to a meet a part of their emission reduction targets under the Kyoto Protocol. (Source: cdm.unfccc.int/about/index.html )
About the Author
Manojkumar Borekar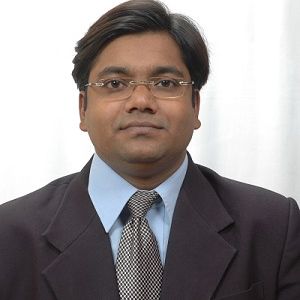 Product Head- Sustainability
TUV India Pvt. Ltd.
TÜV NORD GROUP