Materiality Assessment: Key Element of Sustainability Reporting
What is Materiality? :"Material information is any information which is reasonably capable of making a difference to the conclusions stakeholders may draw when reviewing related information".
Source: International Integrated Reporting Council (IIRC)
Materiality is the principle of defining the social and environmental topics that matter most to your business and your stakeholders. Some 80 percent of the world's largest 250 companies already identify material sustainability issues in their reporting. In our view, materiality assessment should be used as a strategic business tool, with implications beyond corporate responsibility (CR) or sustainability reporting. Organizations can get most benefit from their materiality process by using it as an opportunity to apply a sustainability lens to business risk, opportunity, trend-spotting and enterprise risk management processes. Rather than creating a separate, isolated process, leading companies embed sustainability within these existing processes.
Approach for determining Materiality: There is no universally agreed definition or approach for determining material topics, leaving companies free to develop their own approach. Hence organization may aligned with the principles of the GRI (The Global Reporting Initiative) process, and which further tailored to apply in an Integrated Reporting context. Organization needs to give the primarily focus on materiality in reporting frameworks and accounting standards, such as the Global Reporting Initiative's (GRI) standard, here organization requires to the non-financial information matters and reports in the sustanability report. Accordingly organization recognizes the principles of materiality, and implemented a robust process. Organization shall define the materiality process which include: incorporating and prioritizing stakeholder views, involving senior management, and extending the materiality. Materiality assessment is the process of identifying, refining, and assessing numerous potential environmental, social and governance issues that could affect the business, and/or the stakeholders, and condensing them into a short-list of topics that inform company strategy, targets, and reporting.
Organization may adopt the broad and inclusive materiality process, including stakeholder engagement which can deliver valuable benefits, such as, ensuring business strategy takes account of significant social and environmental topics and the management of sustainability issues embedded in wider business processes. Organization can conduct the exhaustive survey of all concern internal and external stakeholders to understand the interaction and need of stakeholders. Organization needs to document the survey and extracted the results to identify the most material issues to the organization. Organization can identify the material issue e.g. water, energy, waste, health, safety, climate change, emission, biodiversity etc. and ategorize as crucial issues or not. In addition, Organization may subscribe to the international portal for conducting the materiality test especially for sector. The application of webbase solution has provided the global concern with respect to such sector e.g. Identifying trends on the horizon, such as water scarcity or changing weather patterns, that could significantly impact company's ability to create value in the long-term. Yet the process of identifying material issues is a challenging. Visiting to all direct and indirect stakeholders may get difficult and hence virtual meetings or online survey can be develop to make the consultation process very effective. This will ensure the inclusion of upstream and downstream buisness value chain as part of materilaity study.
Organization can adopted below materiality process:
Step 1: Define purpose and scope Define what materiality means for your organization and be clear about your objectives and audience

Step 2: Identify potential topics Create a long-list of potential material topics

Step 3: Categorize Refine the long-list of potential material topics by clustering them into categories

Step 4: Gather information about the impact and importance of topics. Explore each material topic in detail to understand its relevance to the business and stakeholders

Step 5: Prioritize Prioritize material topics based on the strategic importance to the business, importance to stakeholders and the social, economic and environmental impact of each topic in the value chain

Step 6: Engage management Test the results of your materiality assessment with key internal audiences to validate the outcome

Step 7: Seek stakeholder feedback Follow up with stakeholders to get feedback on the material topics reported
The process of materiality assessment shall be carried out based on the requirements of GRI standard, considering Aspects that are internal & external to the Company's range of business. The Report needs to fairly brings out aspects & topics & its respective boundaries for the diverse operations of Organization.
Keep in mind below points to ensure your materiality assessment is robust:
Applicable EHS and ESG topic and its impact on your business.

Always consider positive as well as negative effects on your business due to material topic.

Do not ignore - key internal stakeholders i.e. employees.

Peer review is must.

Regulatory framework must be cosndiered

Align the priority issues identified within your corporate strategy, your values and your strategic priorities to be most impactful.

Make sure you balance positive information with negative information - it's important to address the challenges to organization
What are the Benefits?
Integrate non-financial issues into reporting to present a more complete picture to stakeholders.

Enhance business strategy by using materiality assessment input to reflect new business risks and opportunities.

Strengthen the foundation of sustainability work by embedding these issues across departments and supply chain.

Better decision making for investment in sustainability (know what is material and where you can have the biggest impact or mitigate the biggest risk).

Enhance stakeholder engagement by presenting them with viewpoints on issues that illustrate long-term value.

Stay ahead of continuously evolving stakeholder and regulatory demands on these issues.
The process of materiality assessment streamlined a company's sustainability strategy and defines its context of reporting. materiality helps a company analyse risk factors and upgrade its business process for future prospects. Materiality assessment is also an important tool to meet the expectations of stakeholders. We at TUV India, performs the third party materiality assessment and supports the business houses to define their key material topic. In addition TUV India provides indepedent assurance of public/ committed disclosures on sustainability performance as well as underlying systems, data & processes against the suitable criteria and standards like GRI, AA1000AS,ISAE 3000.
Manojkumar Borekar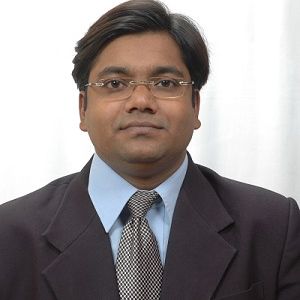 Product Head- Sustainability
TUV India Pvt. Ltd.
TÜV NORD GROUP