Food processing industry : A sunrise sector in India
Food processing industry : A sunrise sector in India:
Food processing industry in India is a sunrise sector that has gained prominence in the recent years. This sector serves as a vital link between the agriculture and industrial segments of the economy.
Food processing industry in India is a potential source for driving the rural economy as it brings about synergy between the consumer, industry and agriculture. A well-developed food processing industry increases farm gate prices, reduce wastages, ensure value addition, promote crop diversification, generate employment opportunities as well as export earnings.
The Indian food processing industry accounts for 32 per cent of the country's total food market, one of the largest industries in India and is ranked fifth in terms of production, consumption, export and expected growth. It contributes around 14 per cent of manufacturing Gross Domestic Product (GDP), 13 per cent of India's exports and six per cent of total industrial investment.
Key factors for the growth in food sector can be attributed to demand for processed food rising with growing disposable income, urbanization, young population and nuclear families .Changing lifestyle and increasing expenditure on health and nutritional foods are also some key factors.
India benefits from a large variety of agriculture crops, abundant livestock, and cost competitiveness due to availability of labour. This has led to good investment opportunities in agriculture, food infrastructure, and contract farming.
Sops to private sector participation include 100 per cent FDI under automatic route. Investment in April 2000- September 2015 period stood at USD6.54 billion.
Investments, including FDI, would rise with strengthening demand and supply fundamentals. Launch of infrastructure development schemes to increase investments in food processing infrastructure.
Share of food processing exports in country's total food exports was 32 per cent in FY14 . In FY15, the share of cereals was 44.4 per cent and that of animal products was 25.2 per cent. Strategic geographic location and continuous increase in raw material production help India to supply cheaper products to other countries.
India has a location advantage – it is geographically close to key export destinations (Middle East, South East Asia)
• USA is the top destination for processed products from India
• Vietnam, Saudi Arabia, Iran, and UAE are the other major destinations for Indian exports
India's comparative advantage lies in its favourable climate, large agriculture sector and livestock base, long coastline, and inland water resources India also has an edge in cost of production compared to its competitors in Asia and the developed world In June 2015, milk production is estimated around 141.1 million tonnes In August 2015, rice production is estimated around 104.8 million tonnes.
Liberalization and growth of organized retail have made the Indian market more attractive for global players. With a large agriculture sector, abundant livestock, and cost competitiveness, India is fast emerging as a sourcing hub of processed food.
The government of India's Union Budget 2016-17 had proposed 100 per cent FDI through FIPB (Foreign Investment Promotion Board) route in marketing of food products produced and manufactured in India.
Ms Harsimrat Kaur Badal, Union Minister for Food Processing Industries, Government of India inaugurated the first of its kind Rs 136 crore (US$ 20 million) mega international food park at Dabwala Kalan, Punjab. She expressed confidently that the decision to allow 100 per cent Foreign Direct Investment (FDI) in multi-brand retail with 100 per cent local sourcing condition, will act as a catalyst for the food processing sector, thereby controlling inflation, uplifting the condition of farmers and creating more jobs in the country.
The Food Safety and Standards Authority of India (FSSAI) has issued new rules for importing products, to address concerns over the entry of sub-standard items and simplify the process by setting shelf-life norms and relaxing labelling guidelines.
The Ministry of Food Processing Industries announced a scheme for Human Resource Development (HRD) in the food processing sector. The HRD scheme is being implemented through State Governments under the National Mission on Food Processing. The scheme has the following four components:
Creation of infrastructure facilities for degree/diploma courses in food processing sector
Entrepreneurship Development Programme (EDP)
Food Processing Training Centers (FPTC)
Training at recognized institutions at State/National level
The Food Safety and Standards Authority of India (FSSAI) under the Ministry of Health and Family Welfare has issued the Food Safety and Standards (Food Product Standards and Food Additives) Regulations, 2011 and the Food Safety and Standards (Contaminants, Toxins and Residues) Regulations, 2011 which prescribe the quality and safety standards, respectively for food products. The Government of India has approved the setting up of five numbers of Mega Food Parks in the states of Bihar, Maharashtra, Himachal Pradesh and Chhattisgarh and plans to set up 42 such mega food parks across the country in next three to four years.
Going forward, the adoption of food safety and quality assurance mechanisms such as Total Quality Management (TQM) including FSSC, BRC, ISO 9000, ISO 22000, Hazard Analysis and Critical Control Points (HACCP), Good Manufacturing Practices (GMP) and Good Hygienic Practices (GHP) by the food processing industry offers several benefits. It would enable adherence to stringent quality and hygiene norms and thereby protect consumer health, prepare the industry to face global competition, enhance product acceptance by overseas buyers and keep the industry technologically abreast of international Best practices.
TUV India is the Centre for Excellence in providing comprehensive Food Safety solutions right from Farm to Fork. We have the State of Art laboratories in Pune and Bangalore approved by NABL/ FSSAI/EIC/APEDA for food and Materials testing.
We offer NABCB and DAKKS accreditations and we are approved by FSSAI under FOSTAC for trainings.
With our experience spanning over 150 years in the TIC industry, we are leaders in providing unbiased and ethical services for second party audits, Continuous improvement in agriculture and food processing industries.
We provide a host of GFSI approved certifications like BRC, IFS, and FSSC 22000 along with Costco Addendum. The ISO family of the certifications include ISO 22000, HACCP, FAMIQS, ISO 22716, ISO 15378,GSDP, Codex HACCP.GMP, FSSAI based audits and inspections , Mystery audits, Labeling verifications as per EU/USFDA/FSSAI guidelines.
About The Author
Asha Sridhar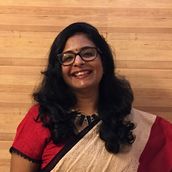 Deputy General Manager - Food Safety Services
TUV India Pvt Ltd
TUV NORD GROUP