Energy Audit : An effective solution for energy conservation.
Energy Audit : An effective solution for energy conservation.:
With the rising population of the world, energy requirements are also increasing day by day. The pace at which energy requirements are growing, the extinction of certain resources of energy is inevitable. Hence, we must pay attention to energy conservation or develop other conventional resources for their replacement because if we are not giving our best efforts to save them in time, then our entire human civilization can be in jeopardy.
In such a scenario efficient use of energy resources and their conservation has tremendous significance, it is also essential for reduction of wasteful consumption and sustainable development.
Understanding the fact that the effective use of energy and its conservation is the least-cost option to meet the increasing demand of energy, the Government of India has passed the Energy Conservation Act, 2001 and established the Bureau of Energy Efficiency in March 2002.
Measures for Energy Conservation:
Each person can save a lot of energy by eliminating unnecessary use of fan, light, heater or other electrical appliances used in their daily life. It is the easiest and effective way to save the extra energy usage which can play a major role in the National Energy Conservation Campaign. Fossil fuels, crude oil, petroleum, coal, and natural gas, etc. are producing enough energy to be used in daily life, but the growing energy demand is matter of concern for the future.Therefore, for energy conservation, we should be primarily using renewable resources rather than conventional ones.
In many countries, the government has imposed charges like energy tax or carbon tax to safeguard energy resources effectively. By these taxes, consumption of energy has been reduced and consumers are becoming more aware about limiting the use of resources.
Importance of Energy Audit:
A broad study has helped to understand different energy consumption patterns and conservation opportunities. A combination of sectoral experts and sophisticated measuring instruments has resulted in effective solutions for energy conservation like Energy Audit.
Benefits of Energy Audit Study:
Reduced energy consumption
Reduced GHG emissions and hence Carbon Foot Print
Reduced operating cost
Structured approach for decision making
Supporting organization in better usage of their energy resources
Encourage best practices and foster the right behaviour for energy consumption
To provide a framework for promoting energy efficiency projects
We, at TUV India, are doing our part of saving energy by ensuring that energy conservation practices are followed at our workplaces. We also do our bit by helping other organisations with our sustainability services that can ultimately conserve energy and make our world a better place to live.
Some of our services include Comprehensive energy audits for the entire plant/facilities (both thermal & electrical), PAT (Perform, Achieve and Trade) M&V Audit, Thermography (Furnaces, Piping, Insulation, Dryers, Boilers, etc.), Power Quality Audit (Harmonic Testing), Boiler Efficiency Testing and Steam system audit.
About The Author
Manjeet Singh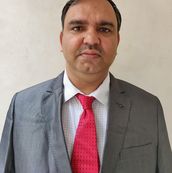 Incharge-Energy Services
TUV India Pvt Ltd
TUV NORD GROUP