Long-term competitive advantage: System certification from TÜV NORD CERT
Guaranteed reliable and objective: TÜV NORD CERT supports you in the auditing, testing process and certification of your management system in the fields of system, personnel and product certification. Depending on your individual requirements, we can offer you quality certifications based on common statutory requirements or voluntary standards. Our international network of experts and auditors will support you with deep technical knowledge. Our approaches far exceed conventional standards, they guarantee you reliable and long-term quality assurance at the highest level. Benefit from our knowledge today and learn about our certifications on the following pages
International presence
With more than 14,000 employees in more than 100 countries in Europe, Asia, Africa and America, TÜV NORD Group is actively committed to domestic and international customers.
TÜV NORD Group comprises of several branches each providing unique services: Industrial Services, Mobility, International, Natural Resources, Training and Human Resources - specialized centers that will keep in touch with guests to analyze, advise as well as develop and implement customized solutions according to customer needs.
TÜV NORD Group's customers are served by qualified and experienced professionals and staff members who are highly qualified and experienced. Through their understanding of the client's situations and needs and related engineering professions, these professionals form the foundation of the Group's success.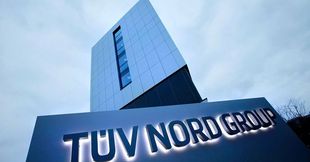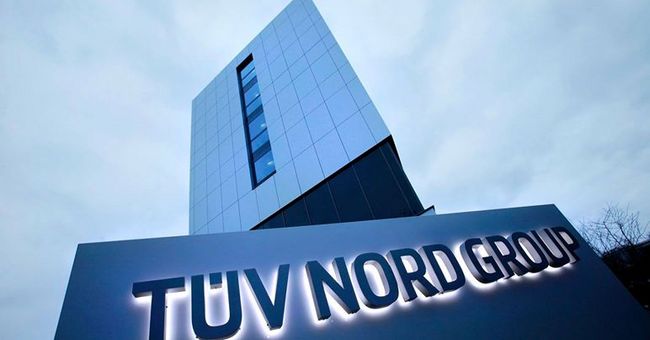 TUV NORD Group founded its Vietnam representative office in 2001 and now TUV NORD Viet Nam Co., ltd has done certification work for more than 800 business and organizations in diverse fields: Services, Electricity, Electronics, Mechanical Engineering, Banking, Trading, Manufacturing, Transportation, Food, Gas, Oil ...
TUV NORD Vietnam's commitment is to provide our clients with professional worldwide recognition services and share added value through certification auditing, energy solutions, training service and experience sharing. With qualified and competent auditors who have related industrial background and extensive experience in certification service, TUV NORD Vietnam will meet requirements to highest expectation.
TUV NORD Viet Nam is always a reliable partner, to accompany the existence and development of customers businesses.
TUV NORD Group working culture and traditions will be upheld and strengthened by all its members.
Setting and complying with working principles; the capability and homogeneity of its employees are the factors that make TUV NORD Vietnam successful and sustainable.
TUV NORD Vietnam guarantees to provide products, services that meet customer's requirements.
Being a member in TUV NORD Group, competency, diverse services, global recognition will be an advantage for Vietnamese customers. TUV NORD Vietnam is always seeking and willing to co-operate in order to offer customers with the highest quality, convenient, comprehensive services.

TUV NORD Group's business philosophy is based on the value formed from the beginning: Independent – Neutral – Objective – Integrity. These philosophies have always been understood and complied by all TUV NORD Vietnam members. Factors that greatly impact those philosophies will be identified and neutralized.
Customers are always our top priorities; requirements are reviewed and fulfilled with the highest quality services through our competence and expertise.
TUV NORD Vietnam is officially registered with the state authorities of Socialist Republic of Vietnam, and hold necessary certificates, licenses and other approvals required for certification activities.
TUV NORD Vietnam have international accreditations for the services provided to our customers - DAkkS accreditation - Germany; VICAS Bureau (Bureau of Accreditation - Vietnam Certification Accreditation Scheme) in accordance with the certification system of Vietnam.
Posititve feedback from customers
TUV NORD Vietnam have positive feedback and references from different customers, because our professionalism in providing service is truly commendable.