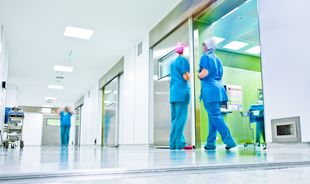 The ISO 13485:2003 standard sets out the requirements for a quality management system where an organization provides medical devices and related services. Companies that wish to demonstrate their capacity to provide medical devices and related services that consistently meet customer and regulatory requirements are the ideal candidates for certification against ISO 13485:2003.
TÜV CYPRUS in collaboration with TÜV HELLAS can provide accredited certificates for EN ISO 13485:2003+AC2009 for the Design, manufacture, trade and installation of medical devices (issued by TÜV NORD CERT GmbH 0044). All certificates provided by TÜV NORD CERT GmbH (Notified Body, 0044), according to AIMD 90/385/EEC and MDD 93/42/EEC, are accepted and valid on a worldwide basis, including all countries requesting a CE mark for the placement of medical devices in their markets.

Our inspectors in the medical devices and health sector have over 30 years' experience in health service provision, design, production, sterilisation, use and application of medical devices.
TÜV CYPRUS
TÜV CYPRUS
Papaflessa 2, 2235 Latsia, Nicosia, Cyprus
P.O.Box: 20732, 1663 Nicosia, Cyprus