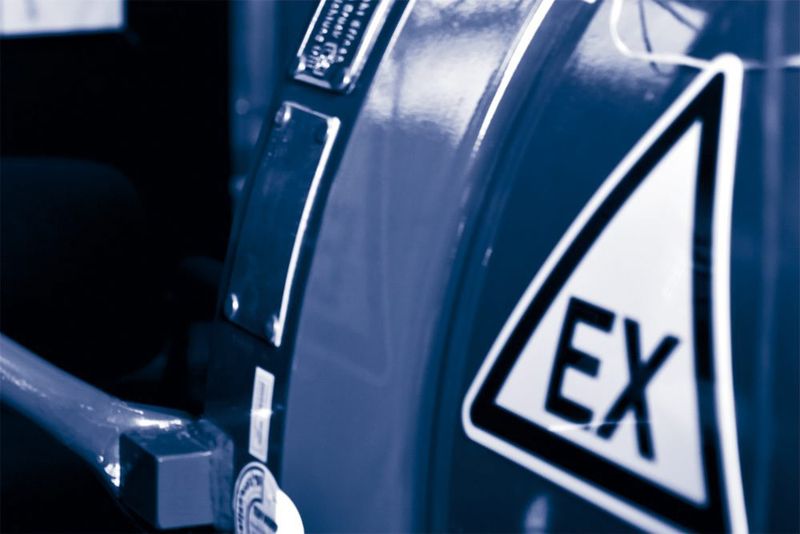 ATEX (Equipment and protective systems for potentially explosive atmosphere) is the name commonly given to the two European Directives for controlling explosive atmospheres:
Directive 2014/34/EU on the approximation of the laws of Members States concerning equipment and protective systems intended for use in potentially explosive atmospheres.
Directive 99/92/EC (also known as 'ATEX 137' or the 'ATEX Workplace Directive') on minimum requirements for improving the health and safety protection of workers potentially at risk from explosive atmospheres
The aim of Directive 2014/34/EU:
The aim of Directive 2014/34/EU is to allow the free trade of 'ATEX' equipment and protective systems within the EU by removing the need for separate testing and documentation for each Member State. The Regulations apply to all equipment intended for use in explosive atmospheres, whether electrical or mechanical, and also to protective systems.
Manufacturers / suppliers (or importers, if the manufacturers are outside the EU) must ensure that their products meet essential health and safety requirements and undergo appropriate conformity procedures. This involves testing and certification by a 'third-party' certification body (known as a Notified Body) but manufacturers/suppliers can 'self-certify' equipment intended to be used in less hazardous explosive atmospheres. Once certified, the equipment is marked by the 'EX' symbol to identify it as such.
TÜV CYPRUS Certification:
Certification ensures that the equipment or protective system is fit for its intended purpose and that adequate information is supplied with it to ensure that it can be used safely.
TÜV Cyprus is a Notified Body (Notification No.: 2261) and is accredited by CYSAB under the terms of EN ISO/IEC 17065:2012, (Certificate no. 885), to carry out audits and certifications for ATEX according to the Directive 2014/34/EU. TÜV CYPRUS is the first and only certification body in Cyprus with this accreditation.
TÜV CYPRUS
TÜV CYPRUS
Papaflessa 2, 2235 Latsia, Nicosia, Cyprus
P.O.Box: 20732, 1663 Nicosia, Cyprus