There are many good reasons to pay attention to the energy efficiency of your organisation. From a global point of view, it helps with the urgently necessary reduction of greenhouse gas emissions. But an energy management system certified according to ISO 50001 also offers economic benefits.
A certified energy management system according to ISO 50001 can support you in the continuous improvement of your energy performance, i.e. in the improvement of energy efficiency, energy use and energy consumption. This leads to ongoing and sustainable reduction in your energy costs, which in turn increases your competitiveness. Your image towards the outside world is also enhanced.
Benefits of certification according to ISO 50001
Your company considers its energy performance systematically, and identifies and utilises energy saving potentials
You raise the awareness of your employees and suppliers for sustainable use of energy resources
You save costs through lower energy consumption
You support general climate protection goals through reduction of CO2 emissions and help to conserve resources.
You are freed from the obligation to undertake energy audits according to DIN EN 16247-1
You present yourself to the outside world in a more positive way
Eventually, your competitiveness increases
"Plan-Do-Check-Act" as the basis of your energy management system
SO 50001 is based on the Plan-Do-Check-Act model. This is divided into four phases and can be understood as a continuous process of improvement. This continuous process of improvement is intended to prevent downtimes and ensure that organisations adapt to changing situations in good time and achieve new potential savings.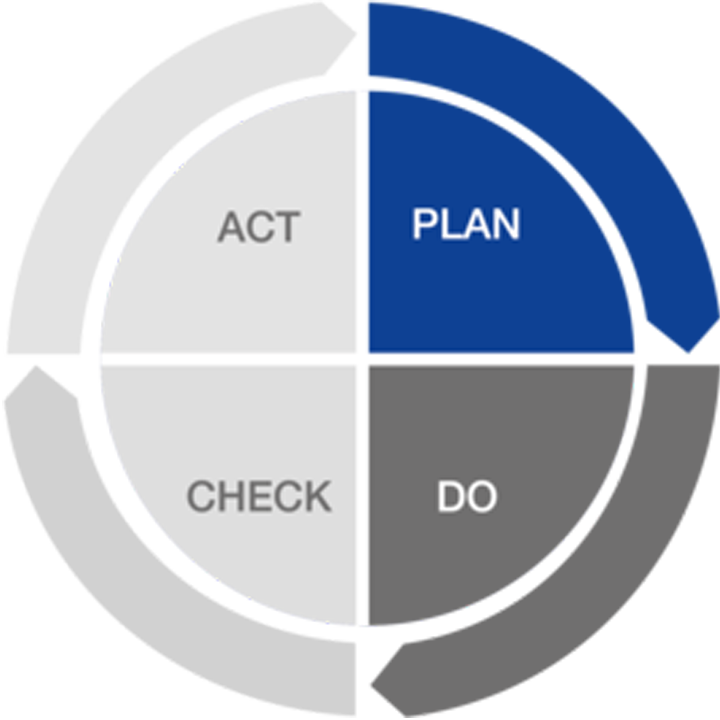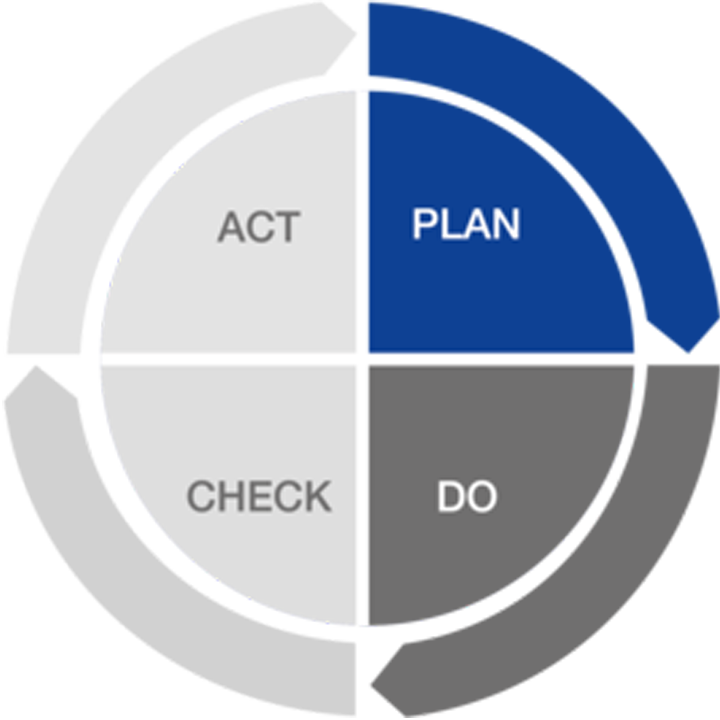 Plan: First there is an energy review: the energy starting position is determined, energy performance indicators (EnPIs) are laid down, energy objectives and policy are established and action plans are designed.
Do: In the Do phase, the energy management system (EnMS) is introduced and there are first steps towards implementation. Alongside creation of the necessary structures, this can mean establishment of communication and documentation processes and also training of employees. These must be able to demonstrate skills and competence on both the technical and the awareness level.
Check: In the Check phase, the emphasis is on monitoring, measurement and analysis of the energy performance. A management review takes place at the end of this phase, and actions are either terminated, modified or permanently implemented.
Act: In the Act phase, new actions are taken to continously improve the energy performance and the EnMS. It may also be necessary to make corrections, e.g. to the energy objectives, the EnPIs, the baselines or the energy policy.
We are looking forward to your inquiry
Cairo Office
El Mohandiseen, 34 Al-Riyadh st.
off Shehab st., Giza
+20 (2) 330 51 948
Fax : +20 (2) 330 26 125