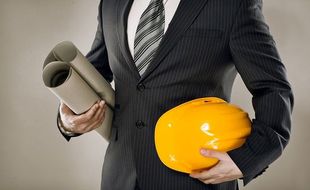 Course Overview
ISO 45001:2018 specifies requirements for an occupational health and safety (OH&S) management system and gives guidance for its use in order to enable an organization to provide safe and healthy workplace by preventing work-related injury and ill health, as well as by proactively improving its OH&S performance. With the change from OHSAS 18001:2007 to ISO 45001:2018, all the OHSAS 18001:2007 certified organizations shall transition to ISO 45001:2018 by March 2021.
This 1-hour ISO 45001:2018: Introduction to Changes from OHSAS 18001:2007 to ISO 45001:2018 - Live Webinar will provide you with a lot of information on what are the major changes from OHSAS 18001:2007 to ISO 45001:2018 and how to smoothly transition from OHSAS 18001:2007 to ISO 45001:2018. Join us now to know more about ISO 45001:2018 and see how it applies to your organization.
What will you learn?
What is ISO 45001:2018 Standard?
What are the major changes from OHSAS 18001:2007 to ISO 45001:2018 Standards?
Transition Requirements and Deadline
Fanny Ho
Training Manager
Fanny Ho is our Training Manager overseeing various regions including USA, Canada, Mexico, Argentina and Brazil, etc. and leading global projects. Her specialties include ISO 9001, ISO 14001, OHSAS 18001, ISO 45001, ISO 22301, ISO/IEC 27001, ISO/IEC 20000-1, ISO 50001, ISO 26000, ISO 37001, ISO 31000, ISO 39001, IATF 16949, GHG and RIO/R2 programs, etc.
She has over 27 years' global experience in training and auditing in various industries including automotive, rubber and plastic products, metal, mining, steel, food, beverages, tobacco, textile and textile products , leather and leather products, wood and wood products, pulp, paper and paper products, publishing and printing, coke and refined petroleum products, nuclear fuel, chemicals, chemical products and fibres, water testing, pharmaceutical, mineral products, construction, machinery and equipment, electrical and optical equipment, medical devices, aerospace, transportation, freight forwarding, recycling, electricity supply, energy management, wholesale and retail trade, repair of motor vehicles, computer and household products, storage, communication, home appliances, furniture, IT, hardware and software, research and development, engineering services, public administration, hospitality, financial institutions, educational institutions, travel agencies, employment agencies, health services and social services, etc. Her training and auditing experience covers North America, South America, Europe, Caribbean and Asia.
She has been certified lead auditor with CQI IRCA and Exemplar Global and IRCA lead tutor for over 25 years. She is also an IATF certified auditor. She is currently ASQ certified engineer and senior member of CQI (UK), ASQ (US), HKQMA and HKSQ (Hong Kong) and SQI (Singapore). She has been committee members with ASQ (US), IET (UK) and global auditor certification examination program development team. She is an award winner given by the Bureau for Excellence in Durham Region (BEDR) in Ontario, Canada.