What is Safety Integrity Level (SIL) ?
Safety Integrity Level (SIL) is measure of probability of failure of functional safety system.
A safety Integrity Level refers to the reliability of an entire safety system, not to the individual risk reduction measures.
| | | |
| --- | --- | --- |
| Safety Integrity Level | Probability of failure on demand | Risk Reduction Factor |
| SIL 4 | 0.001% to 0.01% | 100,000 to 10,000 |
| SIL 3 | 0.01% to 0.1% | 10,000 to 1,000 |
| SIL 2 | 0.1% to 1% | 1,000 to 100 |
| SIL 1 | 1% to 10% | 100 to 10 |
Standard to be followed:
IEC 61508

IEC 61508-1:2010 : General requirements
IEC 61508-2:2010 : Requirements for Electrical /Electronic/Programmable Electronic (E/E/PE) safety-related systems
IEC 61508-3:2010 : Software requirements
IEC 61508-4: 2010: Definitions and abbreviations
IEC 61508-5: 2010 : Examples of methods for the determination of safety integrity levels
IEC 61508-6: 2010: Guidelines on the application of IEC 61508-2 and IEC 61508-3.
IEC 61508-7: 2010: Overview of techniques and measures.

IEC 61511 – Applicable to end users, plant operators in process industries.
The standard comes in three parts:
Part 1: Framework, definitions, system, hardware and software requirements
Part 2: Guidelines in the application of IEC 61511-1
Part 3: Guidance for the determination of the required SILs
Why to consider Functional Safety Services?
Functional safety acts as added layer of protection to basic process control systems (BPCS). Functional safety loops are independent of the basic control systems and so when the major incidents occur and in case if BPCS fail, functional safety plays very important role and acts as safe guard to take the process to the safe operations again.
Implementation of functional safety can save the business from losses of human life, infrastructure, environmental damages as well as reputational losses.
The IEC 61508 standard defines the requirements for manufacturers that relate to development of quality system so that the products have a high integrity against random hardware and systemic design failures.
However one should note that installing SIL certified components does not mean that a SIL rated 'loop' is achieved. The process industry standard on functional safety IEC 61511 describes various activities involved in designing, commissioning, operating and maintaining a Safety Instrumented System (SIS).
IEC 61511 suggests to follow the complete Safety Life Cycle approach for Functional Safety Management.
TUV India can help you with all the functional safety services as mentioned below.
Functional Safety Management Systems
Hazard Analysis
SIL Assessment
Safety Requirement Specification
SIL Verification
SIL Validation
Functional Safety Audit
We offer following services, which help you systematically adhere to the safety life cycle as per required international standards, helping you to fulfil your statutory requirements & moral responsibilities.
SAFETY INTEGRITY LEVEL (SIL) ASSESSMENT
In a SIL assessment the demand scenario frequency and the severity of the consequences of the hazardous event are used to establish the Safety Integrity Level, which determines the required level of risk reduction. This can be done with help of following techniques
Risk Graph and Calibrated Risk Graph
Risk Matrix
Layers Of Protection Analysis (LOPA)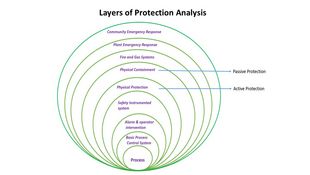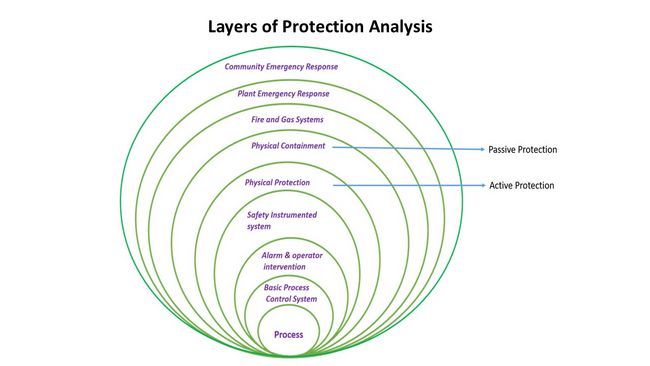 SAFETY REQUIREMENTS SPECIFICATIONS (SRS)
It must be emphasized that any risk assessment technique, including LOPA, cannot yield the exact requirements for a SIS. These assessments establish a required risk reduction and a preferred method to achieve it. When it is decided that a required safety function will be allocated to a safety instrumented system, LOPA aids in setting the 'target SIL'. The next step is the most crucial step but is also the step most often missed – SRS datasheet generation. The SRS translates the SIF identified by the risk assessment to an engineering design specification.
SAFETY INTEGRITY LEVEL (SIL) VERIFICATION
SIL certification for individual components only implies that the component is suitable for using in a SIS with corresponding SIL requirements. The important point to remember is that the SIL is a property of the 'whole loop' (SIF) and NOT that of individual elements. A loop designer generally goes through an iterative process of designing the loop, choosing its architecture, choosing the various elements etc. and then verifies if the target SIL would be achieved.
SAFETY INTEGRITY LEVEL (SIL) VALIDATION
When the end user simply procures and installs individual elements, functional safety cannot be achieved. This aspect of functional safety is often overlooked by end users. Validation has to be carried out after installation and commissioning of the SIS has been completed. This involves the Factory Acceptance Test (FAT) and also a strict crosscheck against the SRS.
FUNCTIONAL SAFETY ASSESSMENT
The Functional Safety Assessment (FSA) is an investigation to determine if the safety function under study achieves the required level of functional safety to support a decision to either progress to the next phase of the lifecycle or remain in the same phase until all necessary measures are in place.
Conducting an FSA (Stage 3 & 4) is a mandatory requirement under IEC61511 prior to introduction of hazards and after substantial operation & maintenance experience is achieved, in order to confirm that Functional Safety has been achieved with regards to the necessary risk reduction for the system under study.
However, it is encouraged to conduct all 5 stages of the FSA so as to comply with the Safety Lifecycle (SLC).
FUNCTIONAL SAFETY AUDIT
An FS Audit provides a systematic and independent examination of the particular safety lifecycle phase activities under review. It determines whether the "procedures" specific to the functional safety requirements comply with the planned arrangements, are implemented effectively, and are suitable to achieve the specified objectives.
The purpose of the audit is to review information documents and records to determine whether the functional safety management system (FSMS) is in place, up to date, and being followed. Where gaps are identified, recommendations for improvements are made.
Who all can avail SIL Services ?
The services are directed towards manufacturers, system integrators of safety-orientated components, subsystems and systems in the areas of process technology and also power plants, machinery, end user etc.
The industries which can be benefitted are as follows.
Oil & Gas
Petrochemical
Chemical
Pharmaceutical
Pulp & Paper
Non-nuclear Power Generation
Food and beverage
We have presence over 25 locations across India, to know about nearest location please check https://www.tuv-nord.com/in/en/home/our-company/locations/
We are looking forward to your enquiry
TUV India Pvt Ltd Product Certification