Fundamentally they are a debt instrument, like any other bond. Offers a fixed return and the funds must be used to finance or re-finance, in part or fully, new or existing sustainable projects. Bonds are issued by financial institutions, Governments or by a company. The issuer has to ensure that the proceeds are invested in green projects such as:
Renewable Energy
Energy Efficiency
Green Transport
Green Infrastructure, etc.
The Climate Bond Initiative developed and owns Climate Bond Standard (CBS) and issues certification of Climate Bonds.
TÜV NORD CERT is an accredited verifier with the CBI and one of a handful of verifiers with global accreditation.
Besides Climate Bonds TÜV NORD can also verify and provide 2nd Party opinions (SPOs) for Green Bonds, Green Sukuks, Sustainability Bonds, Sustainability linked Bonds and Social Bonds.
What is the Climate Bonds Standard?
The Climate Bond Standard is FairTrade –like labelling scheme for bonds. It is designed as an easy-to-use tool for investors and issuers to assist them in prioritising investments that truly contribute to addressing cimate change.
The Certification Scheme requires issuers to obtain independent verification, pre- and post-issuance, to ensure the bond meets the requirements of the Climate Bonds Standard.
The Climate Bonds Standard has been developed based on public consultation, road testing, review by the assurance roundtable and expert support from experienced green bond market actors. The Standard is revisited and amended on an annual basis in response to the growing green bond market.
Sector specific Criteria, or definitions of green, are developed by Technical Working Groups (TWGs). Draft Criteria are presented to Industry Working Groups before being released for public comment. Finally, Criteria are presented to the Climate Bonds Standard Board for approval.
The Cliamte Bonds Taxonomy is the basic for green bond index providers such as MSCI, S&P China's Green Finance Committee and the ASEAN Green Bond Standards.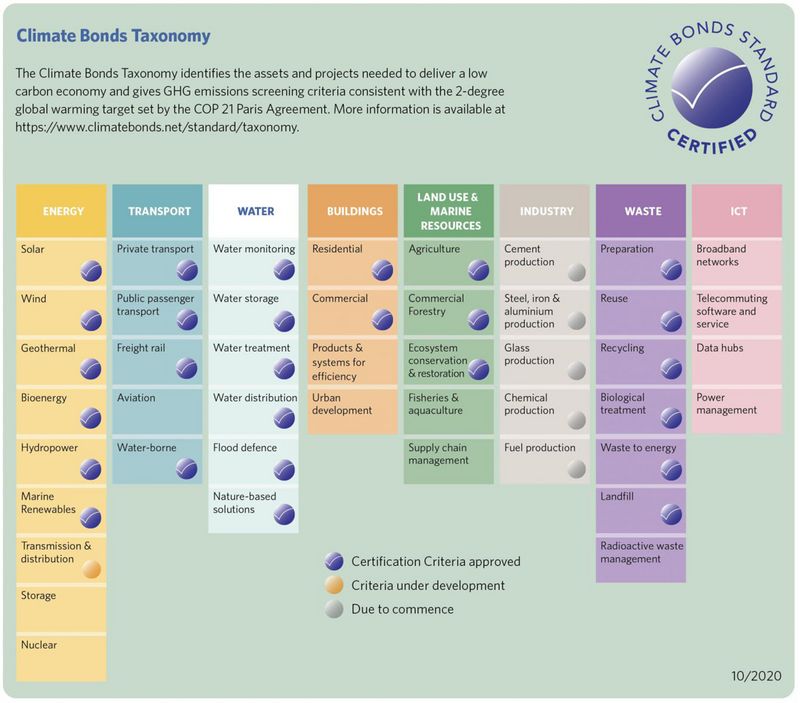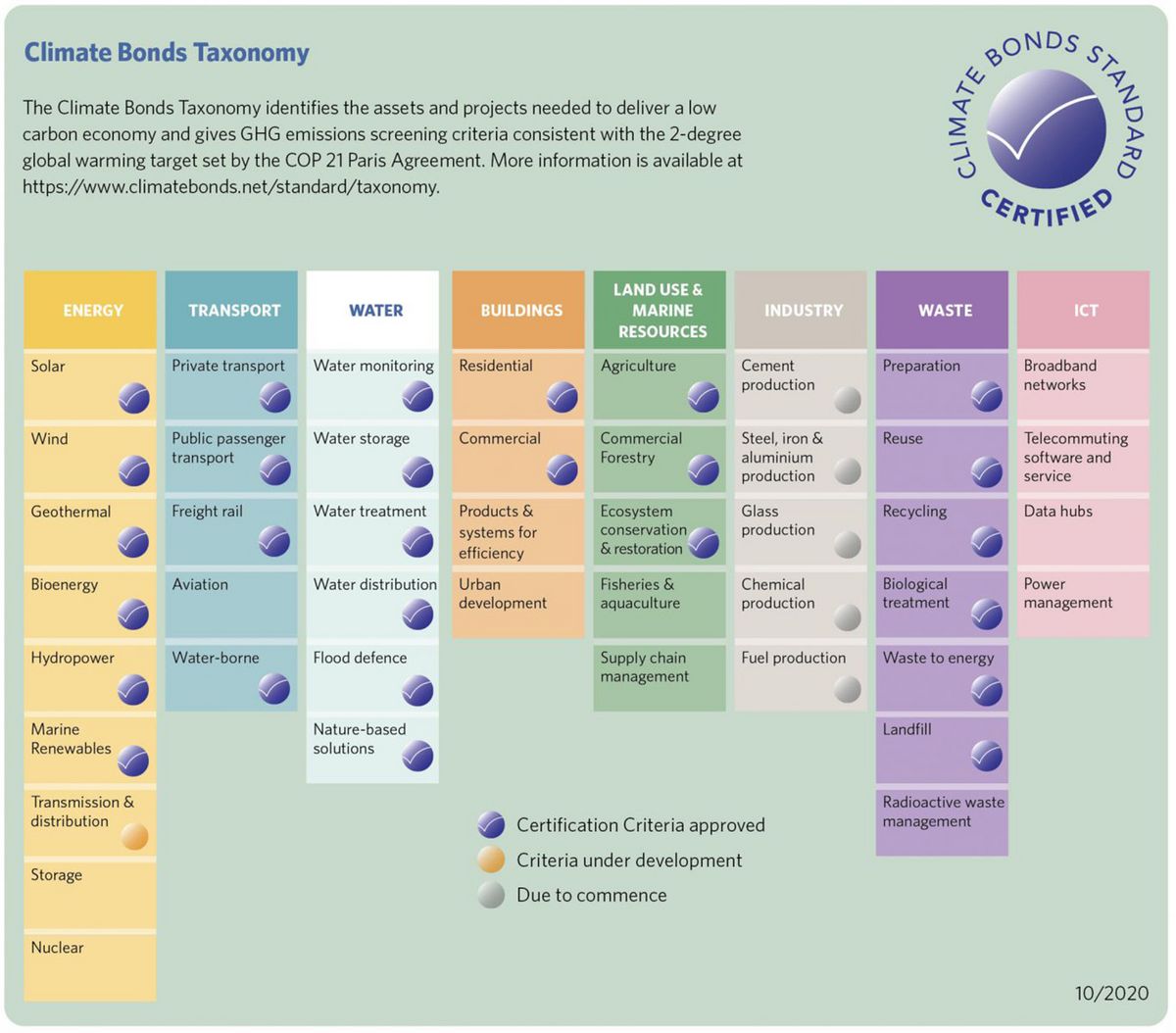 Benefits of Certification
Certification allows issuers to demonstrate to the market that their bond meets industry standards for climate integrity, management of proceeds and transparency.
Issuers have reported benefits including:
Investor diversification
Greater investor engagement
Investor stickiness
Strengthened reputation; and
Freeing up of balance sheets
Investor are keen to see Cimate Bonds Certification, because it reduces transaction costs on due diligence, gives greater transparency and consistency and allows deeper engagement with the issuer. All of this increases confidence in green and sustaiinability credentials.
Please contact us
Eva Pitterling
PT TÜV NORD Indonesia Head Office:
Arkadia Green Park, Tower F 6th Floor, Suite 602-604, Jl. TB. Simatupang Kav.88, Kebagusan, Pasar Minggu, Jakarta Selatan 12520