Driving with the futuristic scooter
Lately, Segway tours are becoming more and more popular in major tourist areas. Segways are often allowed to be driven by anyone with a driver's license.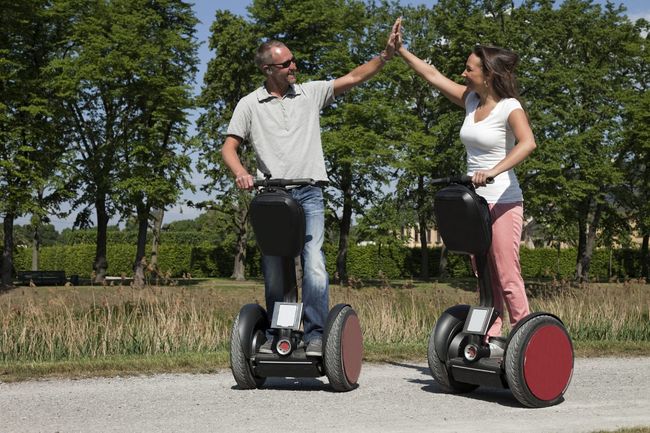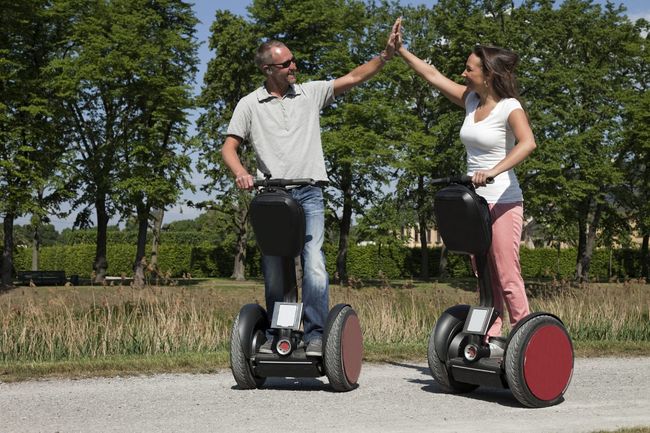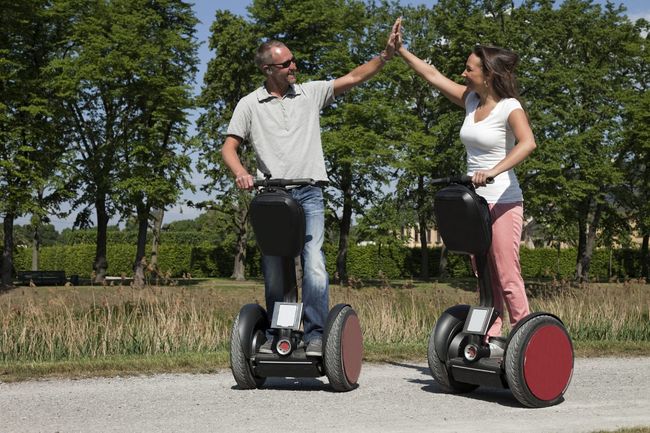 Segway driving is easy. The driver specifies the direction of travel by simply shifting his/her weight. An electronic control loop automatically turns the Segway in the direction the driver is leaning. Once the tilt sensors register that the driver is leaning forward or backward, the wheels will turn in that direction. The locomotion is controlled exclusively by such weight shifts - there are no other controls for braking or acceleration.
Several safety reports have come to the conclusion that the safety risk is no greater than when cycling.
There is a risk of accident if a wheel loses traction (eg. in the case of black ice) or if deep potholes or high curbs are overlooked. In contrast to other two-wheelers, the self-balancing Segways are surprisingly stable even at low speeds and at standstill!
TUV NORD Mobility Inc.
Suite 415, 708-11th Avenue S.W.
Calgary, AB, Canada
T2R 0E4