SMETA: Documenting social responsibility and ethical behaviour
SEDEX is a nonprofit organization, whose headquarter is established in London. All the companies in any location can apply for the membership. SEDEX has won the favor of many large retailers and manufacturers. Many retailers, supermarkets, brand owners, suppliers and other organizations will ask cooperated farms, factories and manufactures to perform SMETA in order to be in line with the requirements of relevant ethical standards. Audit results can be recognized and shared by SEDEX membership. Thus, suppliers accept to conduct SEDEX inspection, which can avoid a lot of repeated audits from customers.
SMETA is Sedex's social auditing standard that businesses can use to assess a supplier's working conditions, across the areas of labor, health and safety, environment and business ethics.
Benefits of SEDEX auditing to SMETA ethical trade requirements
Proof of fair working conditions
Continual improvement of your management system
Enhanced ethical image
More effective risk management through transparency in the supply chain
Improved competitiveness in the global market
Audit procedure for SMETA certification (verification)
Overview of the SMETA audit
Good to know: Sedex SMETA is not a certification, but a verification.
There are two types of SMETA audits to choose from
The 2-pillar format covers
working practices and standards
health and safety
The 4-pillar format additionally covers
environmental audit
business ethics
Compare with a certification, verification does not guarantee that the audited organization fulfills the requirements completely.
Verification to SMETA only testifies to the degree to which the audited organization fulfills the requirements.
Global and professional team of experts.
TUV NORD Taiwan has experienced social compliance auditors (over 10 years on average ) in auditing social standards.
TUV NORD Taiwan has APSCA-CSCA qualified auditors to perform localized social compliance standard certification.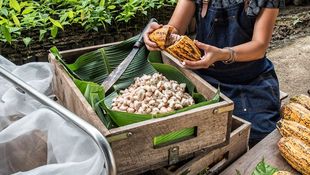 Please feel free to contact us to experience our service